Welcome to:
Alber Sport Freeride
Wanna get out?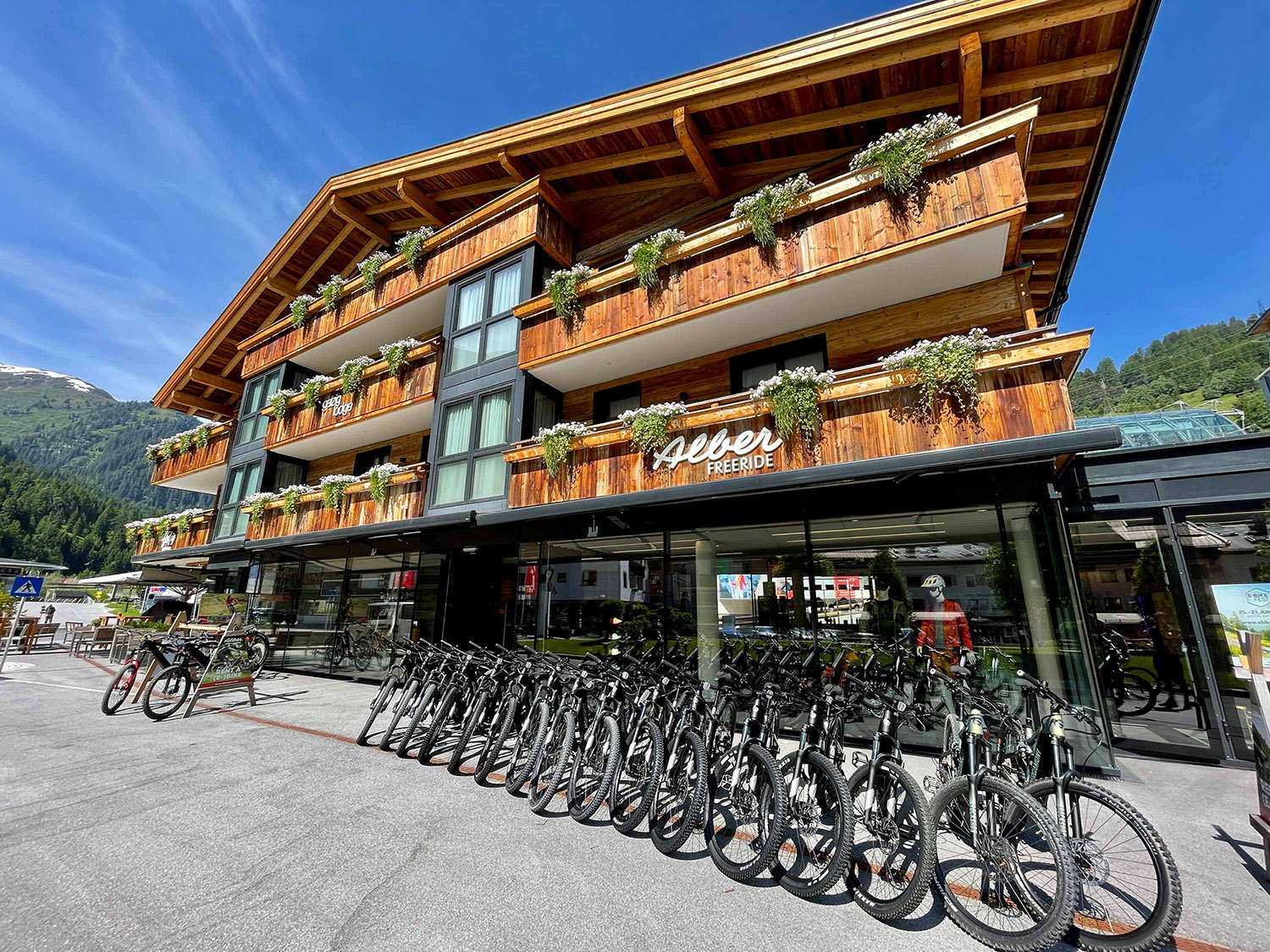 IN OUR FREERIDE STORE YOU WILL FIND EVERYTHING YOU NEED FOR "FREERIDING" IN WINTER AND FOR BIKING IN SUMMER.
The Alber Freeride has a great selection of winter products, whether for rental or purchase, here you will certainly find everything you need. You can also store your winter equipment in our depots and ride the Galzigbahn directly back to the slopes the next day.
In summer we are specialized in bikes -> rental, sale, bike service, bike clothing and all related accessories can be found here!
LET'S RIDE!
Contact
Kandaharweg 2
St. Anton am Arlberg
freeride@albersport.com
+43 5446 3400-80
Opening Hours
This shop is closed at the moment.
The Opening hours:
Montag: 09:00 – 12:00, 14:00 – 18:00 o'Clock
Dienstag: 09:00 – 12:00, 14:00 – 18:00 o'Clock
Mittwoch: 09:00 – 12:00, 14:00 – 18:00 o'Clock
Donnerstag: 09:00 – 12:00, 14:00 – 18:00 o'Clock
Freitag: 09:00 – 12:00, 14:00 – 18:00 o'Clock
Samstag: 09:00 – 12:00, 14:00 – 18:00 o'Clock
Sonntag: 09:00 – 12:00, 14:00 – 18:00 o'Clock