Boot Fitting
at Alber Sport.

Thousands of people go skiing every year. And each one wears a pair of boots: one on the left foot and one on the right. But with so many different shapes and sizes of feet, it is obvious that not every boot will offer a snug fit. We have more than 60 years of experience of using various tricks and methods to solve such problems. Every day our expert Boot Docs work hard to ensure that your own boots, as well as those of our many other satisfied customers, have a perfect fit.
Our personal foot analysis combines today's technology with traditional techniques, allowing us to customise your boots (shell and liner) to suit your feet. Custom insoles complete the feeling of comfort.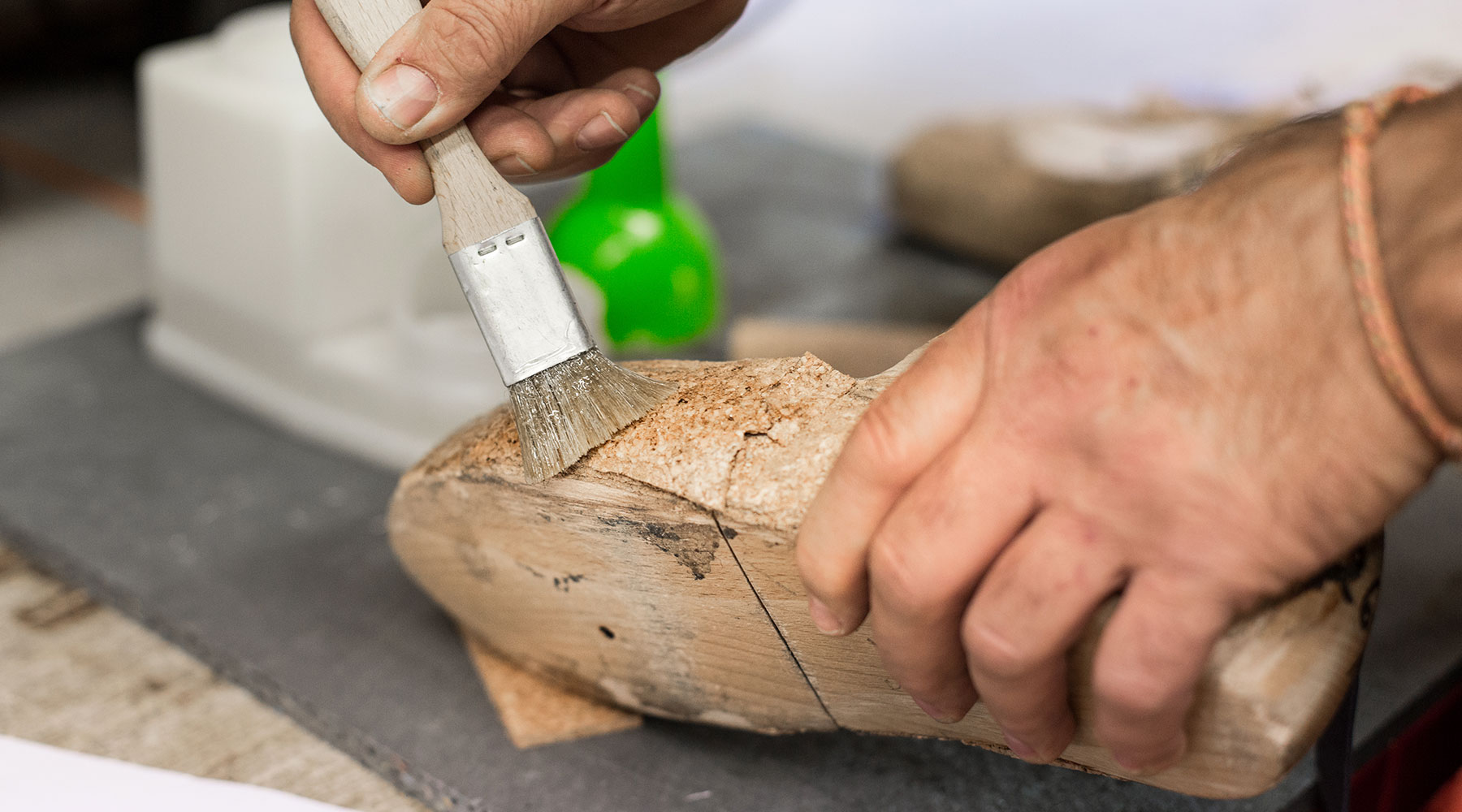 world known.
SKI BOOT
CUSTOM FIT *

The best of the best: the Strolz ski boot. This boot uses techniques far beyond the traditional workshop tricks to provide the ultimate custom fit.
The fitting involves more than just stretching the shell and adjusting the insole. During the consultation, a millimetre-precise analysis of your foot is conducted. The appropriate liner and shell size are then determined to match your foot. Together these will be customised, with your foot used as a mould to make your custom ski boot.
For the final adjustment, you insert your foot into the boot, which is then injected with foam. Your feet will then be custom enveloped by the foam, filling in all gaps and ensuring ideal pressure between foot and shell.
A "schnapps" or two later of cure time, your unique, handmade boots are ready to ski.
*also available for snowboard boots